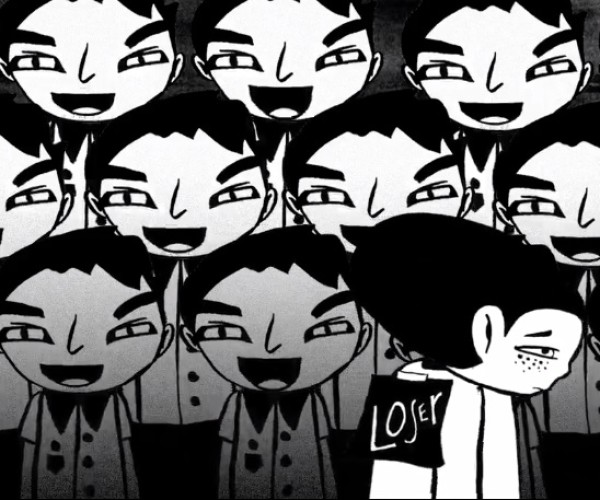 October is National Bullying Prevention Awareness Month.
According to the last annual study of the internet security firm McAfee, examining the online behavior and social networking habits of U.S. preteens and teens, titled "2014 Teens and the Screen study: Exploring Online Privacy, Social Networking, and Cyberbullying", online bullying have soared over the last year: the 87% of youth polled said they have witnessed cyberbullying, up from 27% last year.
Number of occurrences is going to grow in the short term because of a greater awareness among tweens and teens due to anti-bullying education programs and guidelines deployed by teachers within the schools and the quicker and quicker dissemination of cyber codes and rules through social media.
All the data confirm that the major risk of online behavior among teens and preteens is its impact on their offline lives.
Online behaviours can dramatically damage their identity and their reputation.
As for the reason of cyberbullying, 72% answered it was due to appearance, 26% stated their race or religion was the cause while 22% responded their sexuality. Of those who witnessed cyberbullying, 53% referred the victims became defensive or angry while 47% said the victims removed their social media accounts, underscoring its prevalent emotional impact.
The 2014 survey also found that 24% said that they would not know what to do in the event of cyberbullying ("how about stay away from the bully's page and block the bully from your page?"). A whopping 87% have witnessed cyberbullying and 26% have been victims themselves.
What about the 2013 and 2012 McAfee survey findings ?
According to 2013 McAfee Digital Deception Study 2013: "Exploring the Online Disconnect between Parents & Pre-teens, Teens and Young Adults", youth spend more time online than parents realize and  their access becomes more mobile as they age.
Teens are particularly savvy with smartphones and tablets but they face online choices that carry potentially dangerous risks.
The major risks are on their social networks, while their parents are unaware: 92.6% of teens said that Facebook was a playground for bullies but only 9 percent of parents knew the truth from their kids. Only 6 percent of parents thought their kids had been targets, against the 13 percent of kids who responded being targeted.
In 2012, almost one in four of teens claimed to be a target of cyberbullying, two-thirds of all teens had witnessed cruel behavior online but only one in 10 parents were aware their teens were targets of cyberbullying.
When witnessing others being attacked, 40% of teens had told the person to stop, 20.7% had told an adult but 6.3% joined in. When being attacked themselves, 65.8% of teens responded to the attacker (with 35% responding in person).
Some of online conflicts are hashed-out in the real world, where 4.5% of teens have been in a physical fight with an online bully, while about 15% avoided school.
Check out the infographic in the article "Why You Should Talk to Kids About Cyberbullying" published in Mashable to know more details about the online behaviour of teens reported by the above mentioned study.
Long story short, it is necessary to take steps to protect kids from cyberbullying.
In the cyberspace bullies hide and thrive better than in the real life. The greater the anonimity, the greater the silence, the greater the abuse.
Parents can't let their kids alone with their smartphones, tablets or PCs. They must protect them and listen to them even when they aren't speaking.
Alarmingly, the  most serious threats are due to two undervalued facts:
Kids Overshare Personal Information
Kids Hide Things from their Parents.
These are the reasons why much of the online bullying remains undetected and passes by unnoticed despite the good intentions of parents and peers.
Parents, teachers, guardians and coaches have to pay attention to both real and online behaviours in order to detect and notice possible changes, insecurity or fear signals in them.
To help educate their children and envision a safe digital future for them with the benefits of being online and staying safe, three steps are necessary:
parents must connect with them and get social
parents must gain access
parents need their trust.
So, parents have an active responsibility in encouraging them to report online/offline bullying, to take responsibility for their own safety online and to know where to turn for help when things go wrong.